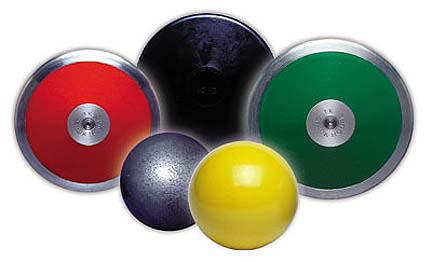 Throwing a shotput, Discus, hammer, or Javelin in Track and field require you to grunt as loud as you can to ensure that you have a far throw. 
Its not really an option its a requirement AND a necessity.
Grunting when you throw any other ball will have people think you are crazy or have injured yourself.
happy throwing =)